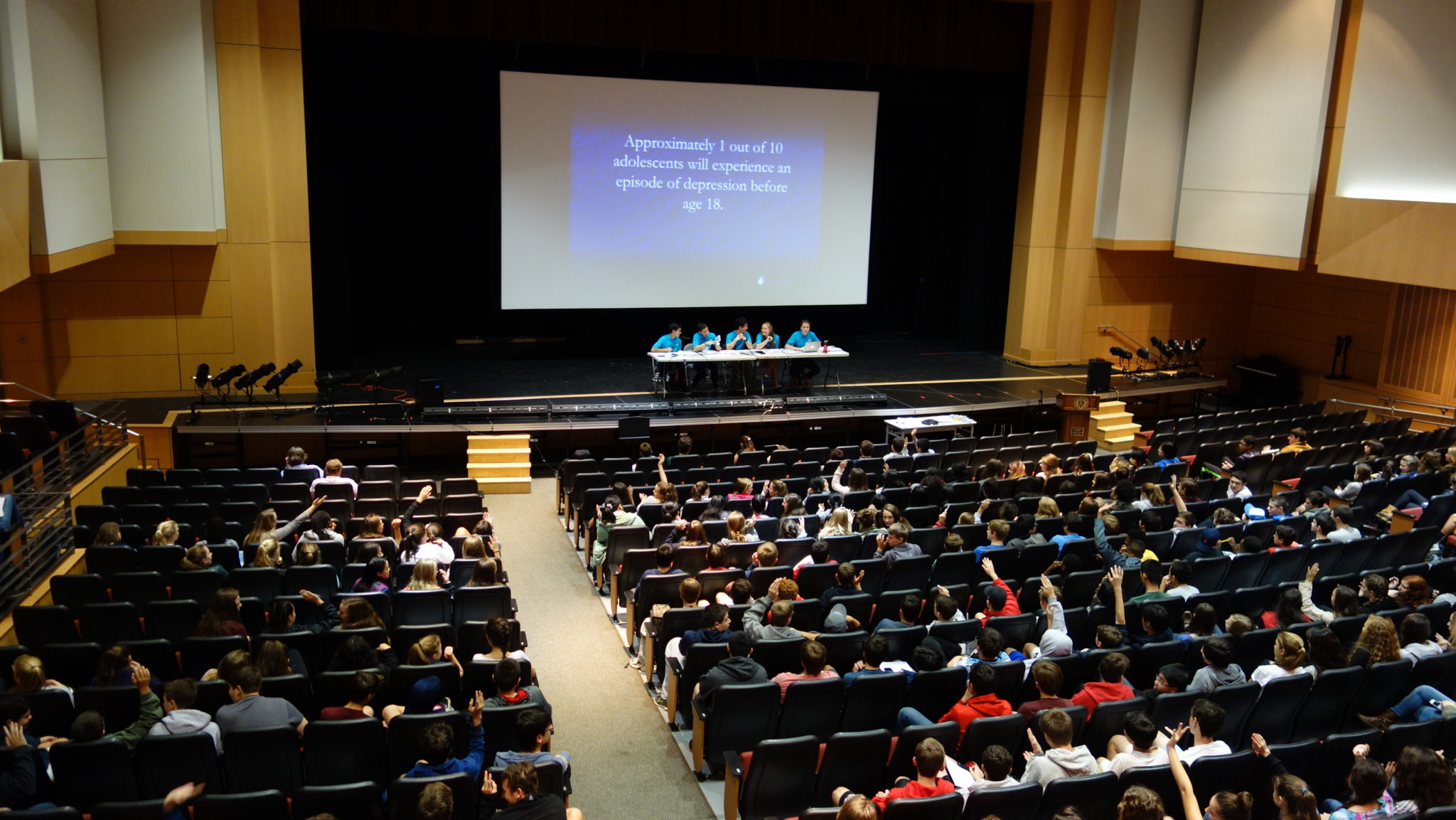 Adolescent Wellness collaborates with many community groups to prevent depression. The best known may be Rotary, which  sponsors age 12-18 teen groups called Interact. Teens can select  projects to implement like Peer Leadership & Depression Prevention.  To date, it has been implemented by communities in the US, Puerto Rico, and India. To consider implementing in your community, here is a flyer Interact tri-fold 2016-2017 and manual PLDP Procedure Manual. 
Besides co-facilitating content in classrooms they normalize the conversation with public art installations and video clips. Here is Nicole summarizing the project:
To discuss, email BobAnthony@AdolescentWellness.org or telephone (781) 727-8617.