What is the Peer Leadership & Depression Prevention program?
In the USA, half the population experiences a lag of 10 years between symptom development and treatment; the other half never get treatment. Globally, Rotary is introducing resources to improve these numbers. For example, a Peer Leadership & Depression Prevention program bundled as a toolkit called Wellness in a Box can be co-facilitated by the Interact Club members youth group or school leaders. teaches that exact understanding. Outcomes are measured by pre- and post-training surveys to document the following results:
knowledge increase, negative attitude decrease, & higher confidence in help-seeking behaviors
The program is a proven wellness resource for communities, and it is delivered around the world through Rotary Clubs and their Interact Club teen groups. The training is on demand and the curriculum can be translated into the local language.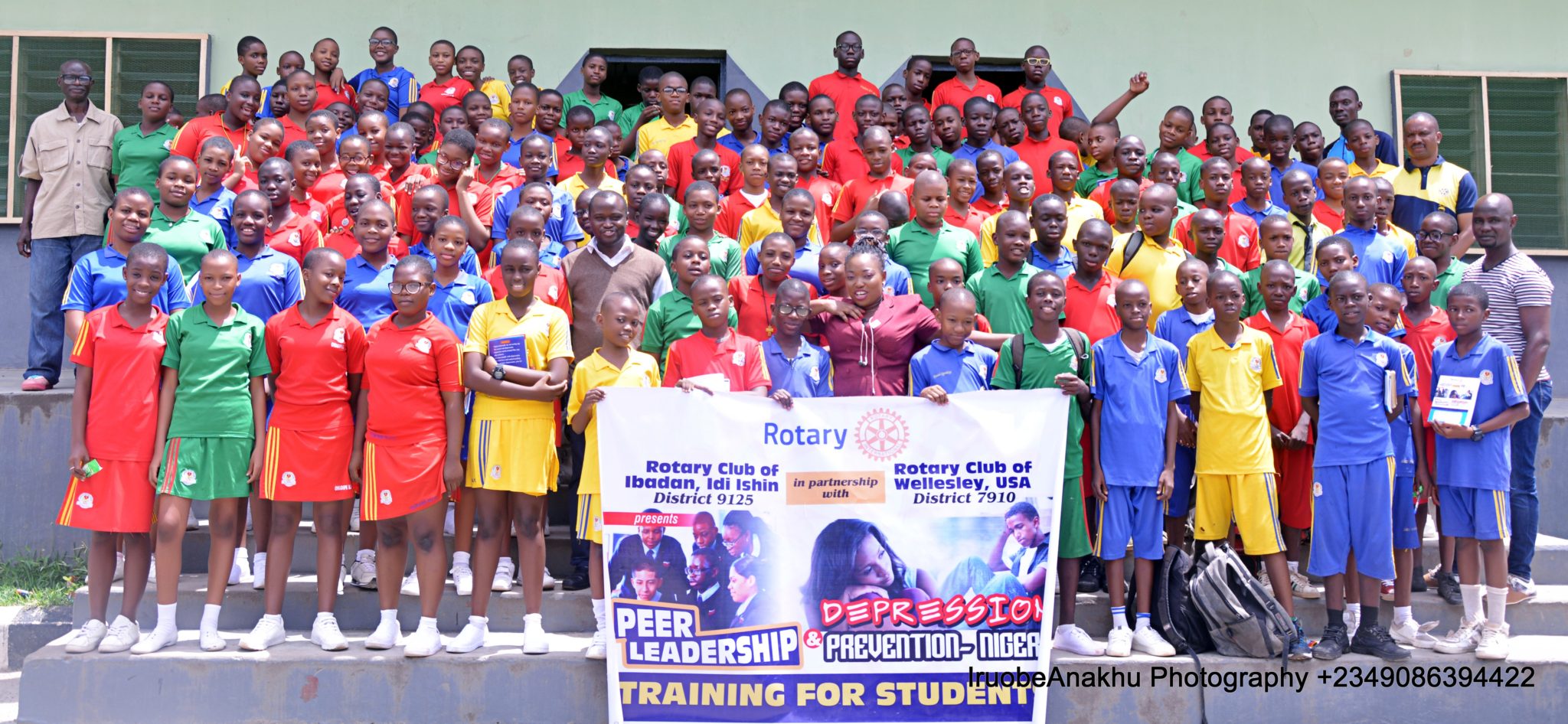 How does it work?
Teens can co-facilitate the curriculum with adults after training with local adults through the Boston Children's Hospital on-demand resource called Break Free From Depression. There is no cost for the training nor the curriculum materials, so the launch is as simple as completing the training, downloading the curriculum and creating a local referral protocol. In situations where a clinician is not available for the referral protocol in your community, the need can be addressed through a district or global Rotary grant. In some communities with no local counselors, the grants have developed a year long course in School Counseling that may be completed during hours convenient to teachers working full time.
Video Examples
In this example, an American teen identifies her stressors, symptoms, and coping mechanisms.
In the following example, a teen from India responds to the same questions.
Below, a teen from Wellesley, MA describes her experience with the program and the Interact Club.
This is a clip of Ramnath Siddi summarizing the implementation of the PLDP program in India.
Materials
Example Interact Club brochure about the program.
Example article about outcomes in the USA, Puerto Rico, and India.
Summary sheet about the program.
Example Procedural Manual with details about implementation.
Questions? Interested?
Bob Anthony is chair of the Rotary Action Group on Mental Health Initiatives and available via email (rwa1645@gmail.com) or telephone (781) 727-8617).