Preschool & Toddlers
Harvard University's Center on the Developing Child provides online resources to help foster — through play — the skills and knowledge needed to balance the weight of life's worries
---
Elementary & Middle School
For the Student
PIP is a practical model for anyone to exercise more creative problem solving. It builds cognitive flexibility, the ability to "see other doors open as one door closes." To read the research upon which this exercise is based, see this article.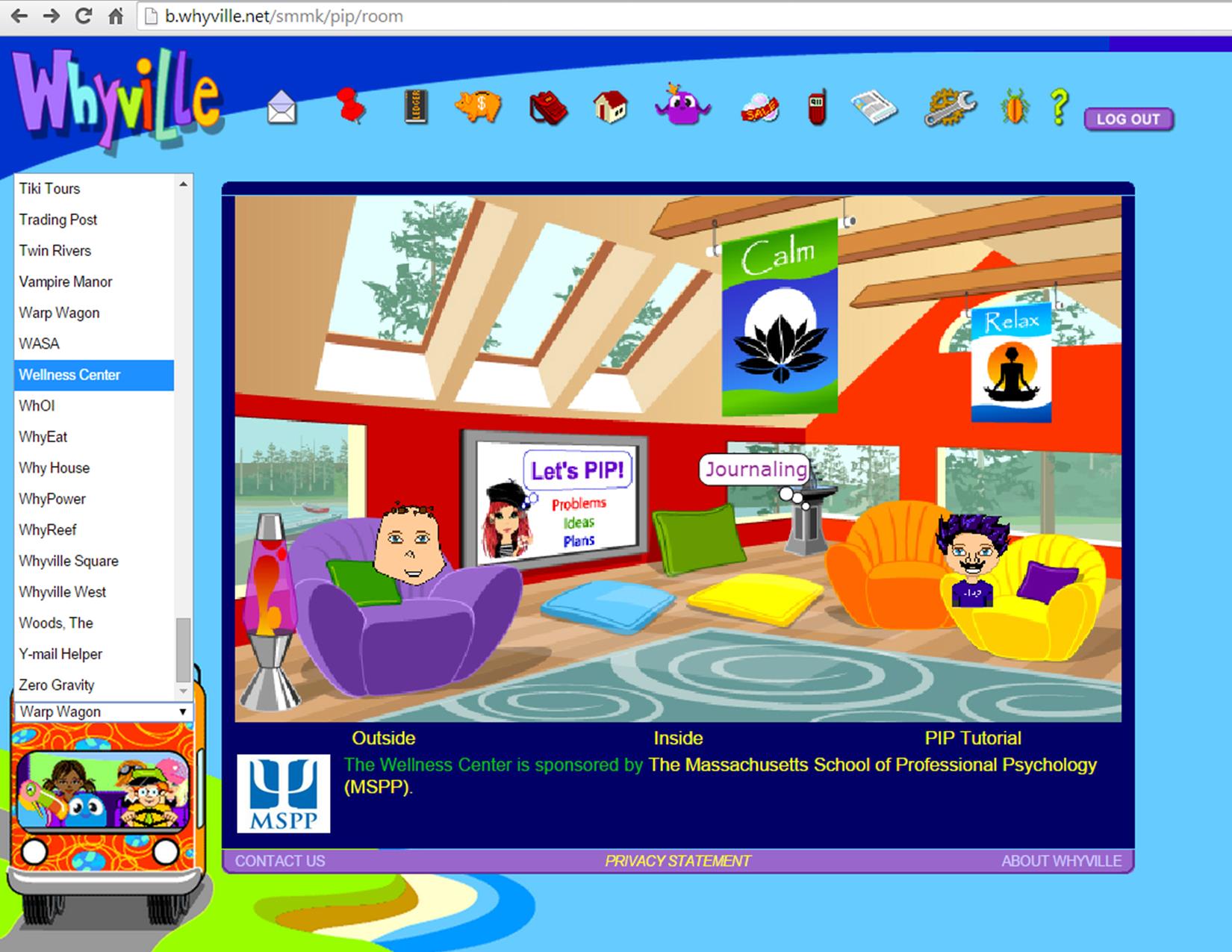 All children can now access a fun online resource to enhance problem solving and coping skills. This novel way of introducing healthy thinking techniques was designed by the Freedman Center for Child and Family Development at William James College in partnership with Numedeon, founders of the Whyville collaborative play site. Whyville specializes in games, activities, tip sheets, and themed chats for children ages 9-14. A teacher tutorial is also available.
For the Educator
Boston Children's Hospital, in partnership with the online training service Open Pediatrics, has developed several on-demand training resources that address prevention and earlier treatment.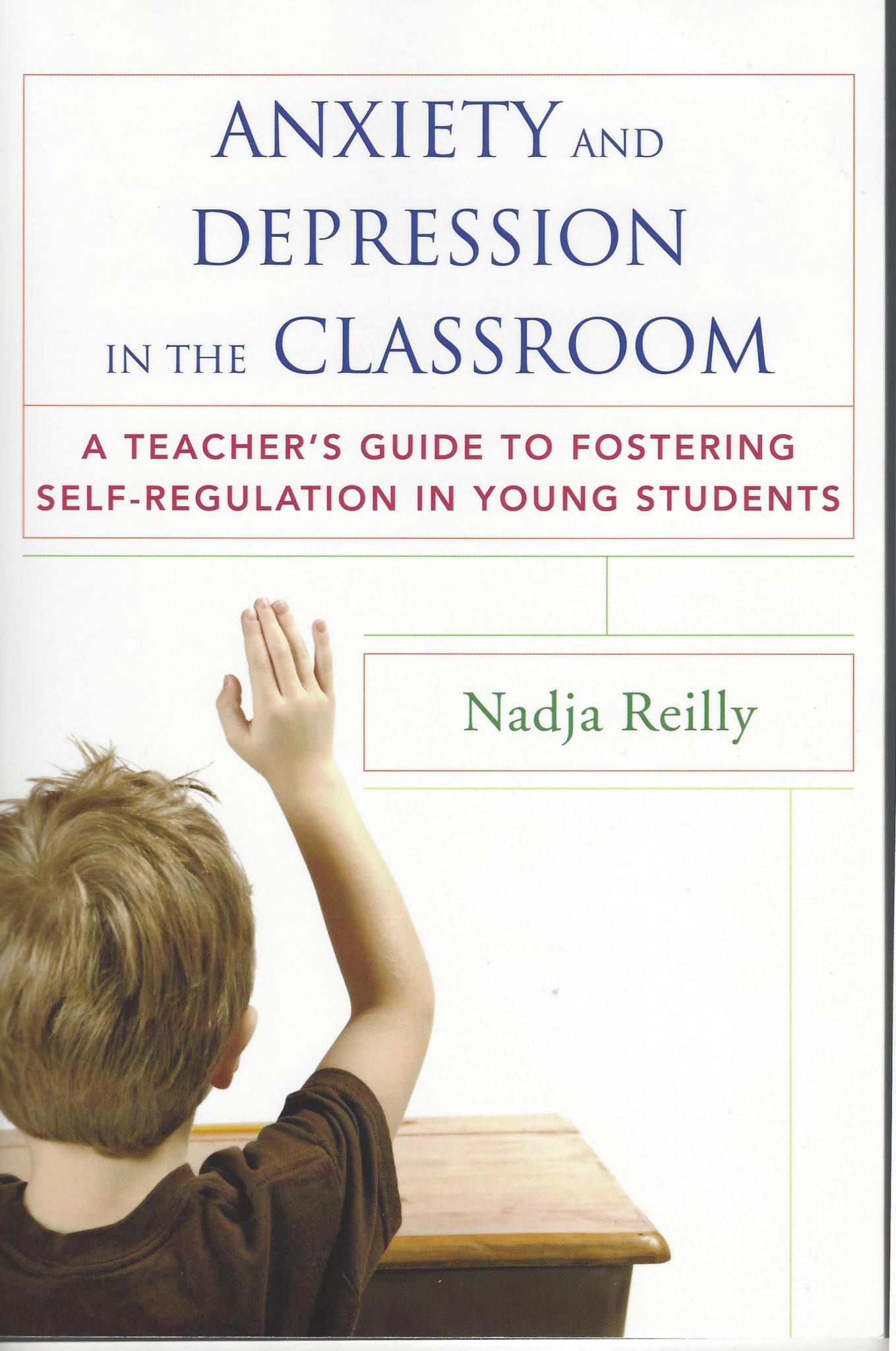 This book can serve as an individual read or as a textbook for educators in your district. Anxiety and Depression in the Classroom: A Teacher's Guide to Fostering Self-Regulation in Young Students by Nadja Reilly, PhD. provides both the big picture on school climate and activities by age and protective factor. Chapter five addresses in what ways we might keep healthy children healthy.
---
Middle & High School
For the Educator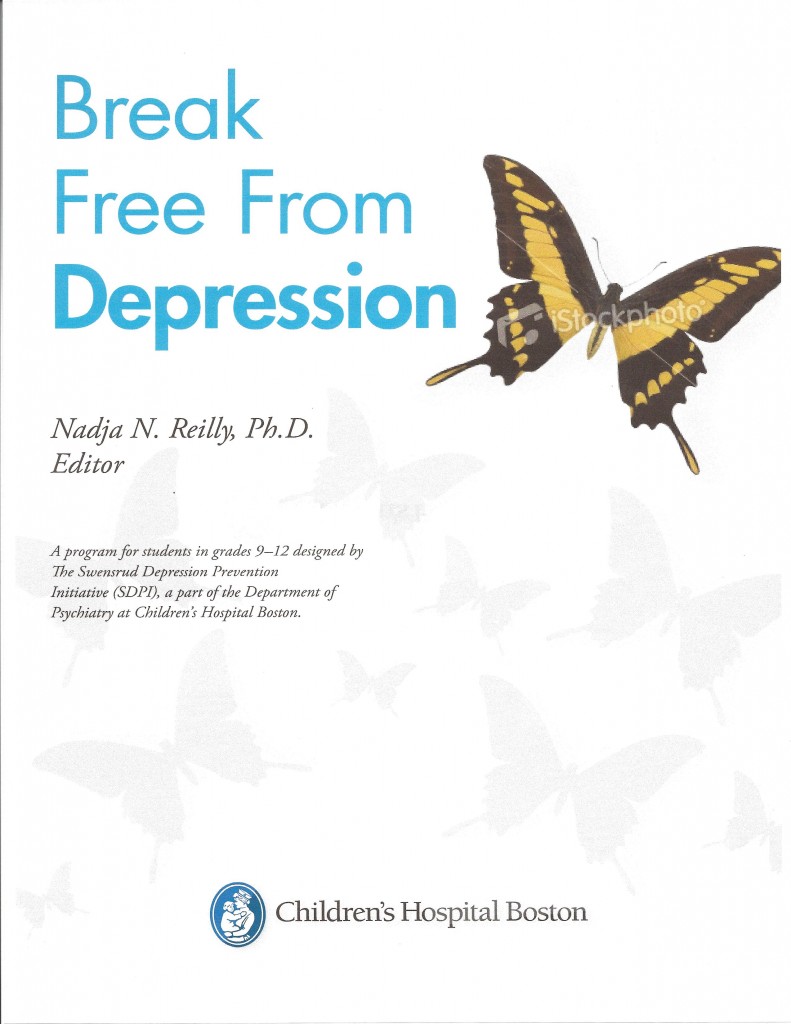 Break Free From Depression is a training and curriculum Boston Children's Hospital that can be completed online, free of charge. With a focus on depression awareness and prevention, the course is listed in the national Best Practices Registry. The program also includes activities aimed at teaching youth coping skills to manage stress and solve problems. Exercising these skills can prevent some cases of adolescent anxiety or depression.
Break Free From Depression is accurate, safe, effective, and practical to implement. Its core modules total 180 minutes of class time and have been completed by over 40,000 grade 8-12 students. The hospital contact is Karen Capraro, LICSW. She can be reached at (617)-919-3220 or karen.capraro@childrens.harvard.edu.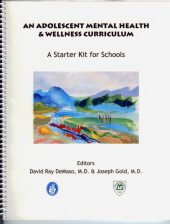 McLean Hospital and Children's Hospital Boston collaborated to eliminate conflicting information on stress, substances and depression. This manual helps any school give youth the knowledge to make better decisions in the area of mental health. The curriculum discusses the preparation and implementation of its ideas into a school, and subsequent chapters provide a range of activities pertaining to stress, substance abuse, and depression.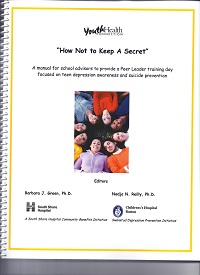 This peer-to-peer interactive model opens dialog between teens and then connects them with trusted adults. In a single day, over 75 peer leaders from 3-5 schools can be brought together for training. This training day helps teen leaders identify the symptoms of depression in themselves and their peers along with understanding how to seek and provide aid. Following training, students have the skills to pursue peer-to-peer, child-parent, and student-educator interactions without the stigma of acknowledging depression or emotional difficulties for themselves or others. It is a program of the Youth Health Connection at South Shore Hospital.
---
Youth Clergy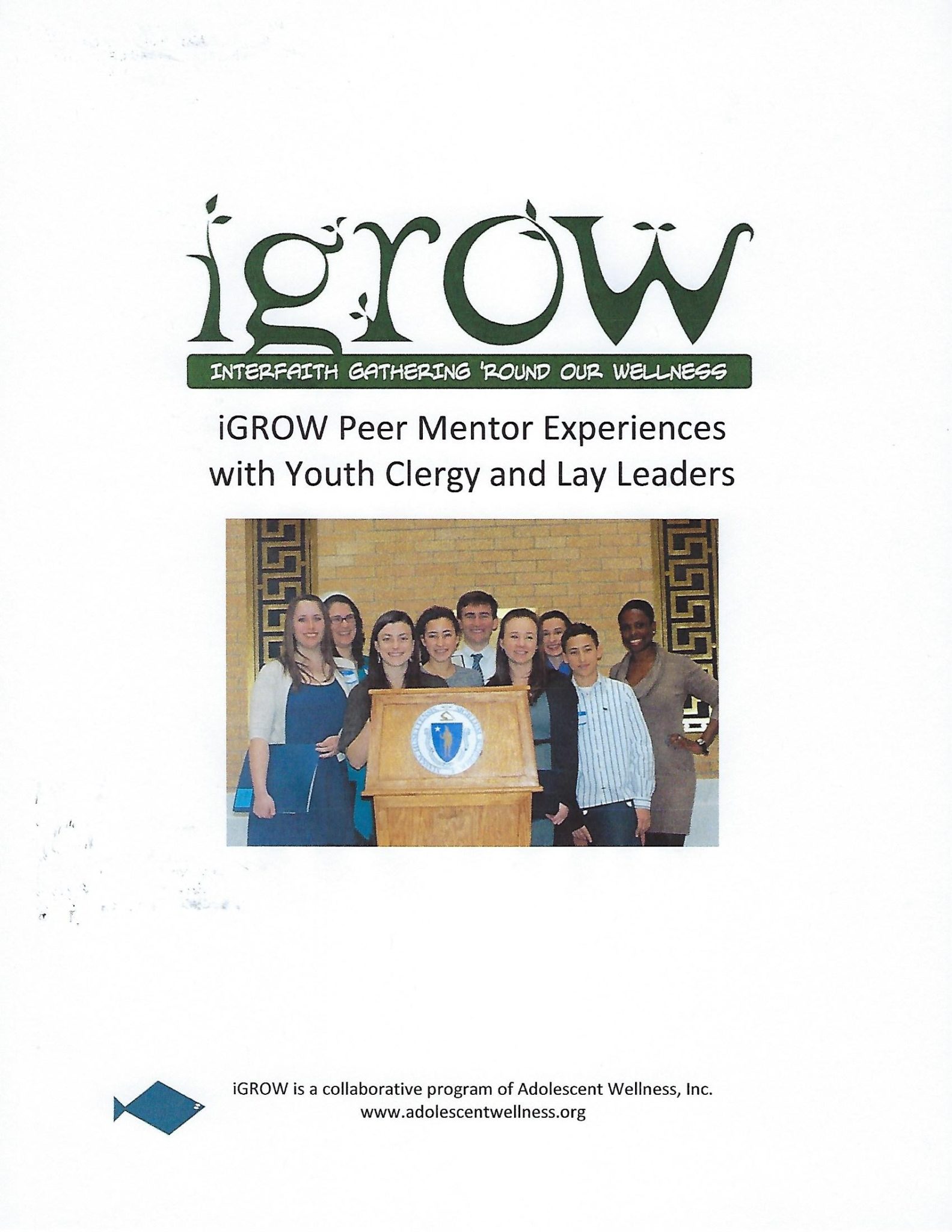 We hope every congregation will consider implementing elements of iGROW: Peer Mentor Experiences with Youth Clergy and Lay Leaders. The Surgeon General identifies coping skills, problem solving abilities, reasons for living, and moral objections to suicide as protective factors for individuals. iGROW addresses these themes and suggests activities to explore them.