The first workshop session is Sunday, June 23  titled,  PIP, PIP Hooray!  Using Creative Problem Solving to Promote Wellness.
Presenters: Dr. Nadja Reilly, Massachusetts School of Professional Psychology & Bob Anthony, Adolescent Wellness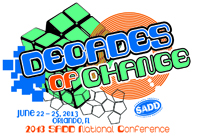 Location: Salon VIII, Hilton Orlando Lake Buena Vista
Description: PIP (Problems-Ideas-Plans) is a fun, creative tool for teaching problem-solving skills.  It is brief, engaging, and can be used by both youth and adults in a wide range of settings.  Improving decision making, creativity, humor, and flexibility are all things that allow us to problem solve more effectively and feel more positive and empowered.  During this interactive workshop, participants will learn how to use the PIP, develop new approaches to solving problems, and come up with action steps to promote wellness.